A Christmas exhibition:

Adam & Eve through time: 2nd - 23rd of December 2023, 9am - 3:30pm at 5 North Street, Lewes, BN7 2PA.
Showroom
Currently, the Lewes showrooms are open Tuesday to Friday 10am till 3.30pm and Saturdays 10am till 1pm (Or By Appointment).
We have two large showrooms in which to display our clocks. The Banquet room at the rear of the building is panelled and has on display our fine collection of early English lantern clocks. At the other end of this room is our extensive library with many of our favourite reference books; a few of which are for sale and available for students undertaking research. If you want to email us with any enquiries, please do so. If you're coming a long distance, please call first.
Comber of Lewes & Co
Fine Vintage Wristwatches
We have been quietly selling good quality wristwatches and pocket watches (especially those from Lewes) for many years. We are now able to offer fine vintage watches from our sister company, Comber of Lewes & Co. This firm is dedicated to the restoration and sale of our customers cherished timepieces.
Lantern clocks
We have always specialised in good early English Lantern Clocks from the early 17thC pre-pendulum era right through to the end of the century. We have held two Catalogued Exhibitions of some truly exceptional pieces over the last 15 years. We also have a few good examples of early Lantern Clocks on display which are not on our website, so do phone us for details. Conservation work on Lantern Clocks is also undertaken for customers, many of whom come from all over the world.
Restoration
We undertake restoration of antique clocks for customers from all over the country. Both the clocks that are for sale, and our customers clocks are sympathetically conserved or restored as appropriate, by skilled and experienced clockmakers in our large 18th century workshop beneath the Galleries in Lewes. All the clocks are given a long guarantee and customers are welcome to visit the workshop to see the work as it progresses to completion.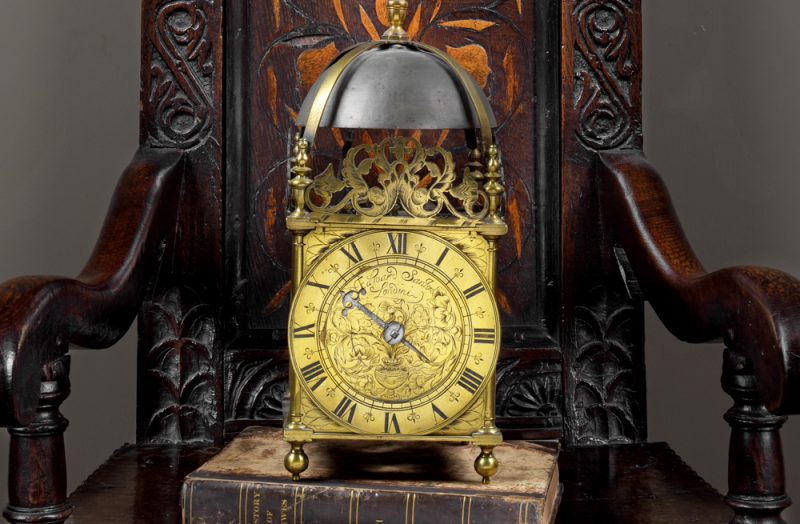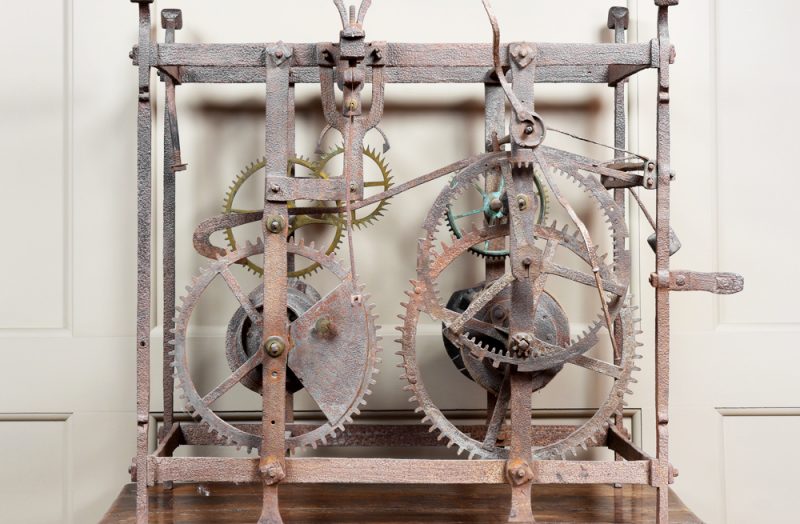 SUSSEX AND KENT
We normally have a  representative selection of the best makers. At the moment we have both Longcase and Wall clocks from Walder of Arundel, Apps of Battle, Noakes of Burwash, Morris of Eastbourne, Gill of Maidstone, Waklin of Mayfield,  Muddle of Rotherfield, Wakeford of Seaford, Fowle of Uckfield, Baker of West Malling, as well fine examples from the best Lewes makers including the renowned Richard Comber. Several of the above are Lantern clocks too